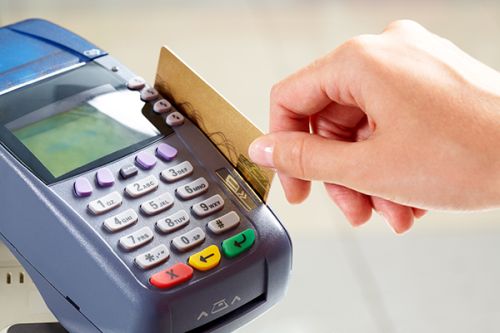 Many have heard the word "fraud" before, but probably don't know how wide the category is for crimes that appear very different in nature. How can employee embezzlement and using a stolen credit card be similar? They are similar because the definition of fraud is very expansive. Fraud is defined as crimes of dishonesty or intentional deception.
Credit and Debit Card Fraud
In this article, we focus on the most common type of fraud, which is credit and debit card fraud. Your credit card fraud attorney is your best resource and ally if you are arrested, charged, or accidentally committed this crime. The crime can be committed by a host of different individuals including the company that issued the card, the business or individual that accepts the card in exchange for goods and/or services, and a third party that purposely obtained the card to defraud the owner.
Before we discuss what actions actually constitute credit card fraud, it is important to understand what the law means by "credit card," which will also be covered extensively by your credit card fraud attorney. Connecticut Penal Code 53 states that a credit card is "any instrument or device" given to an individual which is then used to purchase goods and/or services, or anything that holds value.
Next, we cover the actions an individual may take that would fall into the category of credit card fraud necessitating the hiring of a credit card fraud attorney. These actions include:
Taking a credit card without consent
Receiving a credit card with the intent to defraud by using, selling, or transferring the card to another person
Being in receipt of a credit card that you know has been lost, misplaced, or accidentally delivered to the wrong individual with the intent to defraud by selling, using, or transferring to another person
Selling a stolen credit card
Buying a stolen credit card
Being given a credit card and then intending to defraud the cardholder, any party involved in the transaction, any person providing goods, services or anything of value by using the card without the owner's consent
Signing for a purchase on a credit card that is not yours with the intent to defraud the issuer of the credit card, any party involved, and any person giving services, products, or anything of value
The above-mentioned actions are crimes under Connecticut state law and are charged through the district attorney's office as misdemeanors. Your credit card fraud attorney will know the best defense to any of these actions, which is why is it imperative to consult with a credit card fraud attorney as soon as possible after the crime has allegedly been committed.
The Penalties
One of the most common and severe actions an individual can take when it comes to being charged with credit card fraud is when the individual makes a fake credit card. If an individual makes a fake credit card and intends to use it to defraud the company that "issued" the card, all parties involved in the transaction, and any person providing services, goods, or anything of value, then that offender will be charged with a felony. This is a serious offense, one that makes having a credit card fraud attorney extremely necessary.
The penalties for credit card fraud are typically given during sentencing and are based on a case by case basis. Typically a credit card fraud sentence includes $2,000 – $5,000 in fines and one to five years in prison.
In order to avoid serious penalties, a credit card fraud attorney can help. Typically they know the regular deputy district attorneys that represent the state, and your credit card fraud attorney will know the courtroom process so stress and overwhelm is minimized. Having an advocate on your side is always the best first move you can make.
Request a appointment here: https://www.egclawyers.com or call Knight & Cerritelli at (203) 624-6115 for an appointment in our New Haven office.
NOTE: This Blog is for Informational Use Only and Does Not Constitute Legal Advice