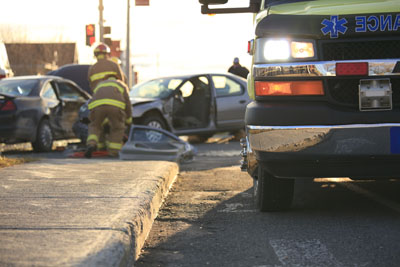 People rarely think that they will need the services of a car accident attorney. Most people, when they get behind the wheel, are oblivious to the dangers of driving in a highly populated or even sparsely populated area. In fact, auto accidents are one of the leading causes of death in the United States today. When you get behind the wheel of a car there is always a risk that somebody can do something extremely foolish, which will result in a car accident.
If you are in an auto accident, chances are that you are going to suffer some kind of damage to your vehicle and also may have to incur medical expenses for your physical recovery. It is important to have the right injury attorney on your side from the very beginning.
Be Careful with the Other Driver's Insurance Company
We live in a trusting society where people typically believe that they can trust the insurance companies. This is not the case.
We recommend, especially if you have been injured, that you get in touch with a car accident attorney in our office before ever speaking with the other driver's insurance company. This is to protect your own best interests because they can try to use what you say against you. Remember that insurance companies are in the business of making money. Therefore, it is in their best interest to settle a claim for as little as possible. In other words, they are not going to take into account the full extent of your injuries, the full cost of how much it is going to cost you to get healed, and certainly, do not want you to calculate your future medical expenses.
On the other hand, as your car accident attorney, we will take all of these factors into consideration and get a fair settlement from the insurance company, the other driver, and any other parties who may be involved.
Take the Necessary Steps
The very first thing you need to do if you have been injured in a car accident is to get the medical help you need. Whether this is administered to you on site by the first responders, or you have to be transported to a local hospital, your first and only concern after an accident with an injury are to get healed as soon as possible. Once you have begun your treatment phase, however, you can expect that your life is going to get expensive for a while. The cost of providing you with care after you have been in an accident can be astronomical. This is where you need the services of a professional car accident attorney who knows exactly how to take care of your needs, while also evaluating what future medical expenses you may have.
We will work to maximize the compensation you receive by seeking financial damages for your current and future medical bills, lost wages, transportation expenses, rehabilitation costs, caregiver expenses, pain and suffering, and more. To discuss this in greater detail, call our office.
NOTE: This is for informational purposes only and does not constitute legal advice.