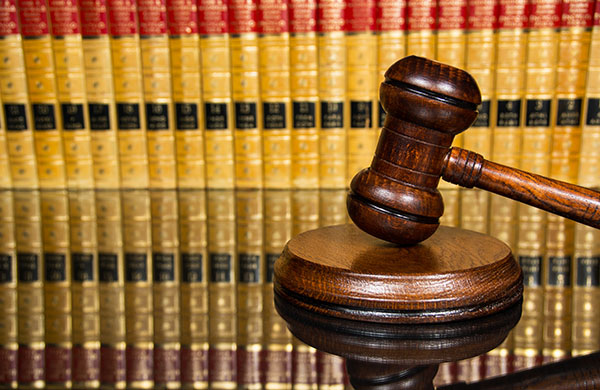 A Connecticut resident who makes an unfortunate mistake leading to a criminal conviction can feel the consequences years later, even after serving whatever sentence and probation has been required.
Problems for ex-offenders
Across the nation, more than 10,000 people are released from America's prisons each week, according to the U.S. Department of Justice. Within three years after release, about two-thirds of them will be arrested again.
Sadly, recidivism – the problem of former offenders re-offending – is practically an epidemic. One factor that leads to recidivism is likely to be the lack of opportunity encountered by ex-offenders when they return to their communities. Simply having a criminal record works against anyone applying for a job or housing.
Even if someone was sentenced to probation but not jail time, a person who has been convicted of a crime has a record of the arrest and conviction that is readily accessible to prospective landlords and employers. Many are reluctant to rent an apartment to anyone with a criminal record, much less to employ an ex-offender.
The record can be changed
Fortunately, many ex-offenders have an option that will improve their chances at starting a new life after paying their debts to society. There is a procedure that erases or conceals the record of charges and convictions for criminal offenses. It takes time and effort, and all the steps must be carefully followed, but the result can be worthwhile.
The process the ex-offender must undertake is applying for a pardon. One type of pardon is known as a Full Pardon or an expungement. A Full Pardon completely erases, or expunges, a person's entire criminal record. A second type of pardon is a Conditional Pardon, and the third type is a Provisional Pardon.
In order to be eligible for a Full Pardon, an applicant with only misdemeanor offenses must wait three years after completing all sentencing requirements, including probation. With a felony on the applicant's record, the wait period is five years after the disposition of the conviction.
A Conditional Pardon is a Full Pardon with strings attached. The Pardons Board may require certain conditions the applicant must abide by in order for the pardon to be put in place.
A Provisional Pardon hides the criminal record from prospective employers, but does not erase the full record. Having a Provisional Pardon also allows the ex-offender to apply for and receive certain licenses that would not ordinarily be accessible with a criminal record. The successful applicant receives a Certificate of Employability from the Pardons Board.
Completing the process
An ex-offender who might be otherwise tempted to lapse into criminal behavior could be more likely to stay on a straight and narrow path if a pardon lies in the future. The hope of attaining a pardon is powerful motivation. During the wait period, an ex-offender must avoid incurring any additional criminal charges in Connecticut or anywhere else.
It can take about twelve months to complete the application process and receive a pardon. The application must be filled out thoroughly and carefully, and must include all police incident reports that resulted in convictions. References are required. The process takes so long because the Pardons Board has many applications to consider and conducts exhaustive reviews of all records.
Engaging an attorney is a good idea for someone who wants to receive a pardon. An experienced attorney knows what must be included in the application for a pardon and will make sure the process is not delayed by submitting incomplete or inaccurate records. The result can make a big difference in a person's life, so taking care in applying for a pardon is essential.