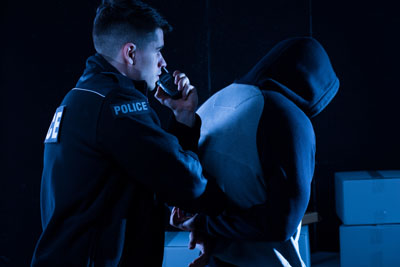 A conviction or guilty plea on charges of possession or distribution of an illegal controlled substance can have life-changing consequences. If you have been charged with any type of drug crime, it is important to have experienced and knowledgeable legal advice and representation. Without proper representation, you can end up with much more than just a fine.
Understand the laws
A number of criminal offenses are considered "drug crimes" under Connecticut law. Among the most common are:
Sale or possession with intent to sell
Possession or sale within a school zone
Illegal distribution to a minor
Illegal possession
Possession of drug paraphernalia (generally, any item used to grow, use, or manufacture illegal drugs)
Possession of some medications without a valid prescription
Connecticut's drug laws cover a wide variety of substances, including marijuana, cocaine, heroin, methamphetamine and PCP. A charge of illegal possession or even possession with intent to distribute may also be based upon possession of prescription drugs, such as Oxytocin or Xanax.
Although possession of small amounts of some controlled substances is no longer considered felonies in Connecticut, they remain serious crimes, particularly for second and subsequent offenses. A conviction may still result in significant jail time and large fines.
Making a plea
Once charged, it is important for a defendant to understand the criminal process and the possible consequences of a conviction or guilty plea. An experienced drug defense attorney can help navigate the justice system and protect the client's constitutionally guaranteed rights. Our lawyers understand the law and can identify areas of weakness in the state's case.
This knowledge can, for example, allow a defendant facing a charge of possession with intent to distribute to plead guilty to the less serious offense of simple possession. Also, if it appears a plea arrangement is in the best interest, the lawyer can usually negotiate more favorable terms than those offered to an unrepresented defendant.
In the event of a conviction, the advice of an experienced drug defense lawyer may also have a positive impact on the sentence a defendant will face. For example, defendants who are determined to be "drug dependent persons" (defined as an individual who has an established psychoactive substance dependence on drugs) may face a shorter period of incarceration. An experienced drug defense attorney will know how to establish that a defendant has such a dependence.
We have the experience to help you
Additionally, your attorney can help determine whether you may be eligible for participation in one of Connecticut's pretrial diversionary programs, such as the Drug Education and Community Service Program, particularly for a first offense. In most cases, further prosecution will be suspended once you are accepted into the program, and successful completion will usually result in the dismissal of the charges. Naturally, this outcome can be a significant benefit with regard to future employment, military service and other areas of your life.
Each year thousands of Connecticut residents face serious drug charges. But there is no reason to do so alone. Our drug defense lawyers provide dedicated and effective representation. Call today to get an experienced and aggressive legal advocate working on your case.