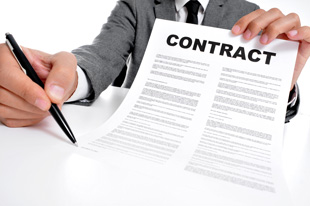 As a worker's compensation attorney, we can make sure that you are treated fairly and that you receive the compensation you need to pay for medical bills, your injuries, and the time that you cannot work. At Knight & Cerritelli, we represent workers throughout New Haven, CT and the surrounding 06510 area. If you have recently been injured on the job or are having difficulty getting your claim approved, call (203) 624-6115.
How a Worker's Compensation Attorney Can Help You
File your claim. You must file your claim as soon as possible after the event occurred or immediately after becoming aware that you were injured. We can help with this process since many people find the paperwork to be overwhelming, especially when trying to recover from an injury.
Document what happened. Keep track of what happened leading up to the accident, during the accident and afterwards. You should write down any witness information and who you spoke with at your company.
Receive the right medical care. You should seek medical treatment immediately so that a file can be created to document your injuries, how they are impacting you and what is being done to treat them. As a New Haven worker's compensation attorney, we frequently see insurance companies try to direct people to a doctor they know and away from the right specialist. We can step in to make sure that this does not happen so that you can see the best doctor for your situation.
Identify any responsible third-parties. At times, a third-party is partially to blame for the accident. For example, a manufacturer of safety equipment that broke. We can evaluate your case and let you know if you have a claim against anyone other than your employer.
Respond to denials. As a 06510 worker's compensation attorney, we can respond to a denial and work to get it reversed so that you can receive the compensation you and your family need while you recover from your injuries. Being denied for an injury claim can be incredibly stressful and it may seem like you have no more options. This is not the case. We can very often get denials fully or partially reversed.
Time is of the Essence
If you have been injured on the job, it is critical that you file an accident report or injury claim with your supervisor immediately. If you wait, they can claim that you were not injured at work but hurt yourself somewhere else. This is common practice and a tactic used to make sure that a business does not need to pay for your injury claim. At Knight & Cerritelli, we recommend that you hire a personal injury attorney right away to make sure that your claim is filed and processed correctly so that the risk of a denial is significantly reduced. We understand how the process works in New Haven, CT and have helped many workers to receive the compensation they need on a monthly basis. To have your case reviewed or to get help with the process, call our 06510 office at (203) 624-6115.