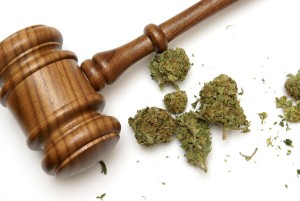 As drug defense lawyers, we know that while drug crimes are often perceived as minor, they can be anything but. In fact, according to the FBI, there were around 1.8 million arrests for drug crimes in 2007 alone. In the past three decades, arrests have continued to climb for what is often a simple charge of possession. The FBI reported that the percentage of total arrests related to drugs went from 7.4 percent in 1987 to 13 percent of all arrests in 2007. Simultaneously, around 80 percent of all drug arrests are for possession. In other words, if you use drugs even occasionally, you run the risk of being arrested and statistically, you just may be.
Drug Defense Lawyers Can Protect Your Rights and Your Future
Not only is it common for people to be arrested for drug possession, it is also common for there to be a conviction. This is one of the easiest crimes to prosecute because it is simple to demonstrate that there were drugs on someone at the time of their arrest. Given the amount that a person is carrying, they will be charged either with simple possession or intent to sell. The prosecutor does not need to go out and gather much more evidence than that. As a result, you need an attorney that can work hard to build a strategy for your defense.
One area that we look at is what happened leading up to the search and subsequent arrest. Were the drugs found legally? Did the officer do anything to violate your constitutional rights? If so, there may be an opportunity for the evidence to be thrown out. Also, were the drugs physically on your person or in your car or home? If they were not on you specifically were they actually yours? These are some of the questions that we will ask and explore since they can lead to a potential defense strategy.
No two cases are exactly the same and so we approach each one with a fresh eye. Our goal is to find ways to poke holes in the prosecutor's case and to create doubt that you were doing what they say you were. Simultaneously, we will be looking for ways to have the penalties reduced if you are convicted. If this is your first offense, there is always a possibility of negotiating for penalties that do not involve jail time. However, this depends on each situation. As experienced drug defense lawyers, we will let you know when it is wise to negotiate and accept a plea bargain or when your best chances involve going to court.
In any case, we will work diligently to protect your constitutional right of being innocent until proven guilty and to demonstrate why you are deserving of being released or receiving the lightest possible penalty.
Drug reforms have been forthcoming for some time now but do not make the mistake of thinking that gives you a free pass. It does not. If you are arrested for a drug crime, you will be prosecuted and you will need strong drug defense lawyers on your side.