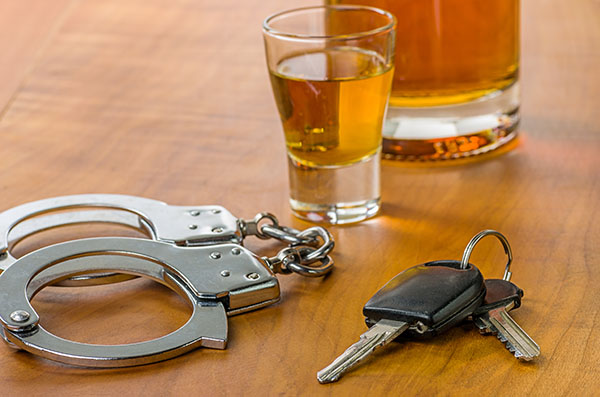 NEW HAVEN – Elaine and Mark Roslon did not want the young man whose drunken driving killed their 18-year-old son, Christopher Roslon, to serve a long prison sentence and so a Superior Court judge Wednesday granted their request.
Judge Earl Richards imposed a 10-year sentence for second-degree manslaughter with a motor vehicle but ruled the sentence will be suspended after James D. Jordan, 24, serves eight months. He also faces five years of probation.
Jordan, who had pleaded nolo contendere to manslaughter, faced additional charges of driving under the influence, possession of marijuana, use of drug paraphernalia and illegally providing liquor to minors. Those charges were nolled Wednesday.
Dressed in a blue shirt, gray tie and black pants, Jordan was somber throughout the sentencing hearing, during which he apologized to the Roslon family. Richards said Jordan's remorse was another factor in deciding on the short prison term.
Richards noted Jordan was driving with his friend, Roslon, at about 4 a.m. July 29, 2007 in Woodbridge when Jordan lost control of the car and struck three trees. Roslon was thrown from the vehicle and hit his head on an oak tree.
Police said the two had left a party at Jordan's nearby home where underage guests were drinking beer and hard liquor.
Richards noted Jordan's blood alcohol level was 0.194, well above the legal limit of 0.08.
Elaine Roslon, a Shelton resident, was too upset to read her statement. Her cousin, Lee Skalkos, read it for her.
"Writing this letter about Chris is the second hardest thing I had to do in my life," Roslon's statement began. "The first was burying my son."
She said Christopher was her only child. "He was more than a son to me; we were best friends too. … He gave me guidance and he was my rock. He always told me everything will be OK."
Defense attorney Gregory Cerritelli noted Jordan's difficult youth, especially the death of his mother and two siblings in a fire at their Derby apartment when Jordan was eight. His father died of cancer eight years later and his aunt threw him out of her house. For a while he was homeless.
After the Roslons filed a wrongful death lawsuit against Jordan, they reached a legal agreement and Jordan sold his home, giving a portion of the proceeds to the Roslons. He must make monthly payments to them for 40 years.
In a quiet, shaky voice, Jordan described "how sorry I am. Not a day goes by when I don't feel bad for the family. It was a really, really stupid mistake, obviously."
Richards noted Elaine Roslon favored prison time of just 6-12 months and Mark Roslon didn't want Jordan to serve any time. He instead wanted Jordan to receive "proper guidance" so the tragedy is never repeated.
As Jordan was being handcuffed and led away by marshals, Richards told him, "You should consider yourself fortunate." He said if the parents had sought years of prison, "you'd be going to jail for a far longer period of time. You should thank them and you should thank God."
Mark Roslon, now living in Norwalk, said afterward, "I thought putting him in prison wouldn't do anything. Jail for a person like that could make a decent person come out hardened."
Elaine Roslon said she felt sorry for Jordan but that some prison time was necessary.